During the winter of 2022-2023, researchers from the DAFIST and DISTAV department of University of Genova (Italy) carried out a participatory mapping activity in collaboration with schoolchildren and teachers of the primary and secondary school of Rezzoaglio (GE, Italy) which brings together students from the municipality of Rezzoaglio and Santo Stefano d'Aveto.
The activity contained three meetings in total with the aim to assess the perception of territory and landscape through interactive confrontation with the students and indirect interviews of their relatives. The first two meetings were devoted respectively to the identification and mapping of everyday places and important places; the last meeting was dedicated to the concept of cultural heritage, in particular the rural living heritage.
The participatory mapping activity stimulated the discussion on places and landscapes perceived as important by the children in order to define and characterize their territory. Moreover, the activity could be of an added value in the promotion and reflection about the future conservation and use of their heritage.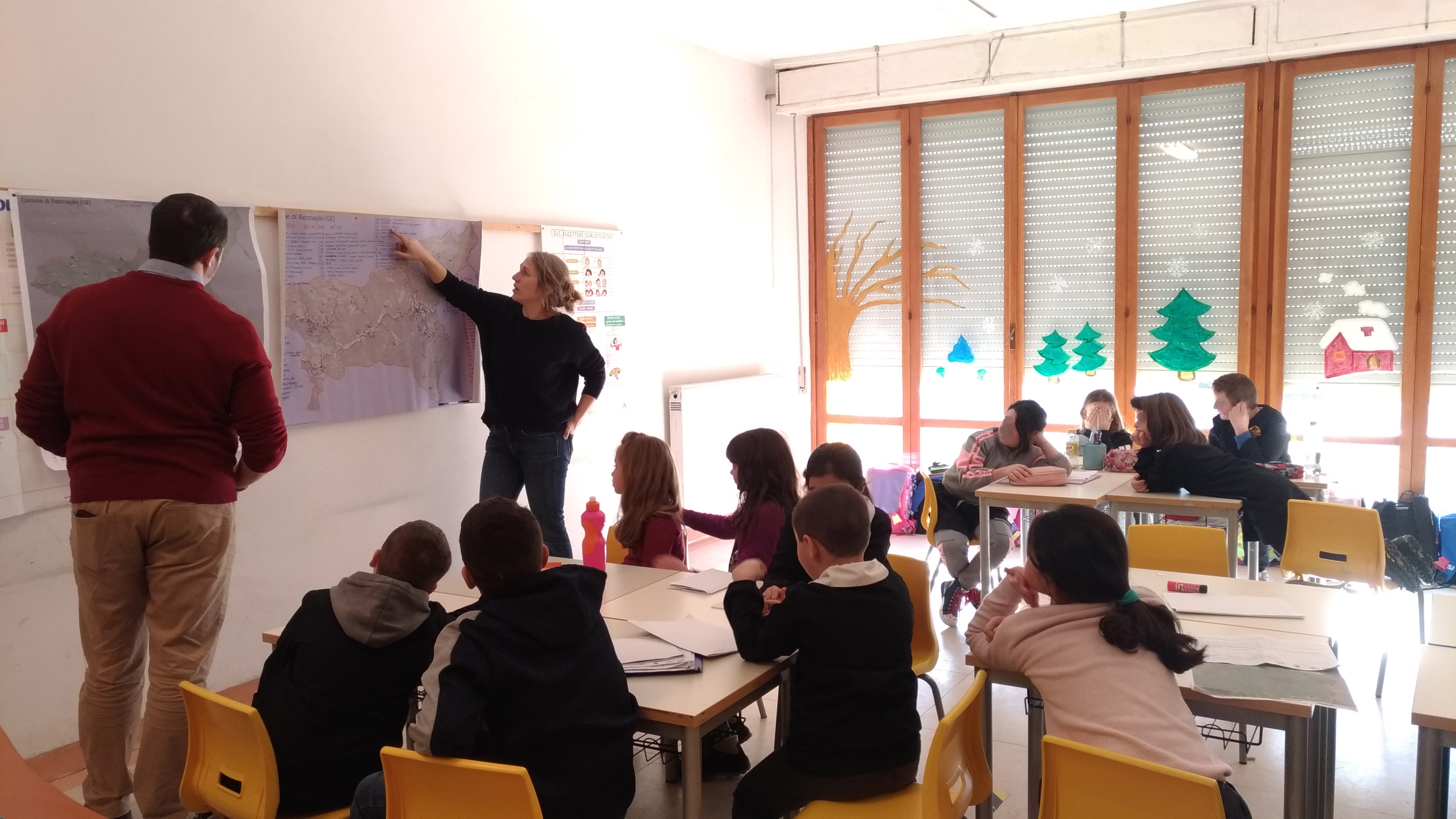 Participatory activities at school of Rezzoaglio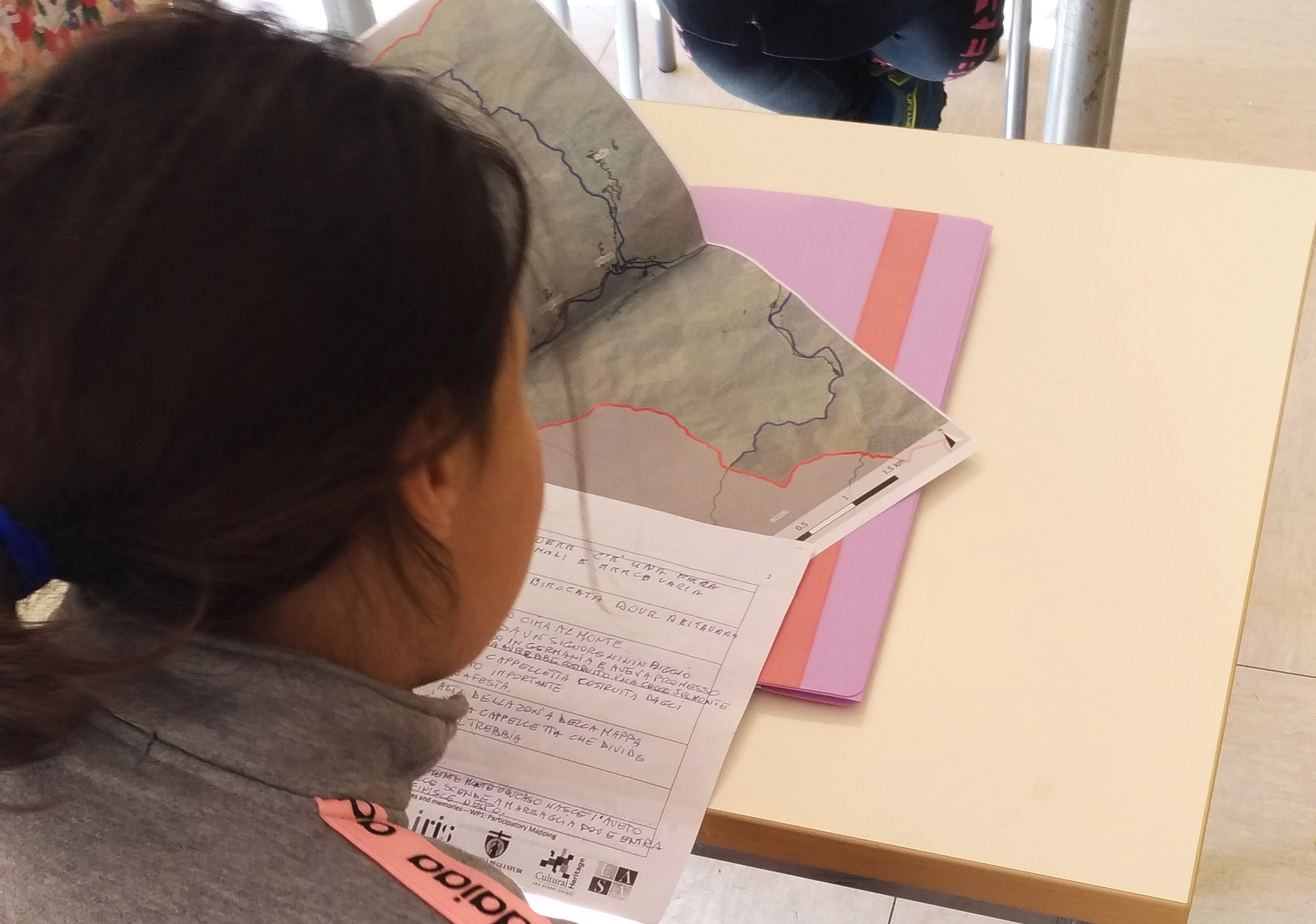 A moment of the activities with primary schoolchildrens
Caterina Piu
Rebekka Dossche
Enrico Croce
Sabina Ghislandi